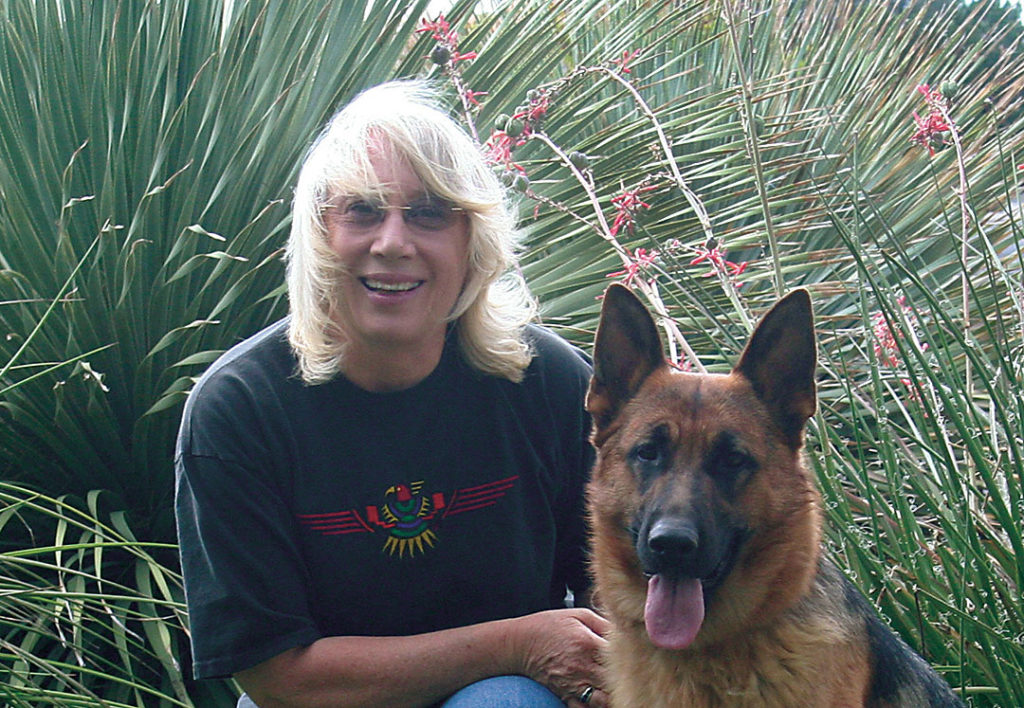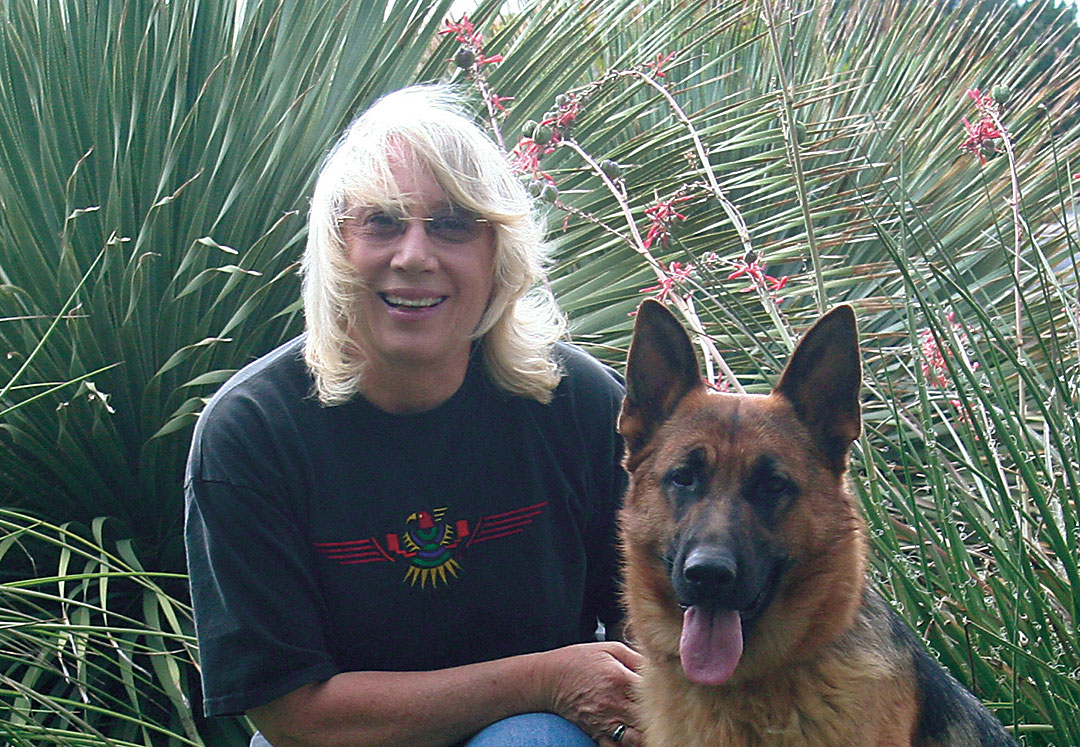 Baerental German Shepherds' Sales Policy
Email: jana@baerental.com
Call: 505-350-3128
The price for our puppies is $2000 – $3000, depending on the litter. We keep a list of people who have confirmed that they want to purchase a puppy and require a $300 deposit. Click on the Buy Now button which links to PayPal, or if you prefer, mail a check after getting the address from Jana. This deposit is nonrefundable except in situations that are beyond the buyer's control.
Buyers may choose their German shepherd puppies in the order in which they placed a deposit. When they go to their new homes, they will have been checked by a veterinarian and given their first set of shots. We are also very careful to match each new owner with the puppy that most fits their needs. Baerental German Shepherds reserves the right of first pick male and/or female for our breeding program. We serve primarily Texas, Arizona, New Mexico.
Four year old dog available: Apollo is an easy going dog, excellent in the house, walks well on a loose lead, who get along with other dogs, and all kinds of people, except kids. He's obedient and he's a good watch dog. He is much loved, but must be re-homed because of being uncomfortable around the family's 11 year old daughter. He lives in Albuquerque. $500 call 505-350-3128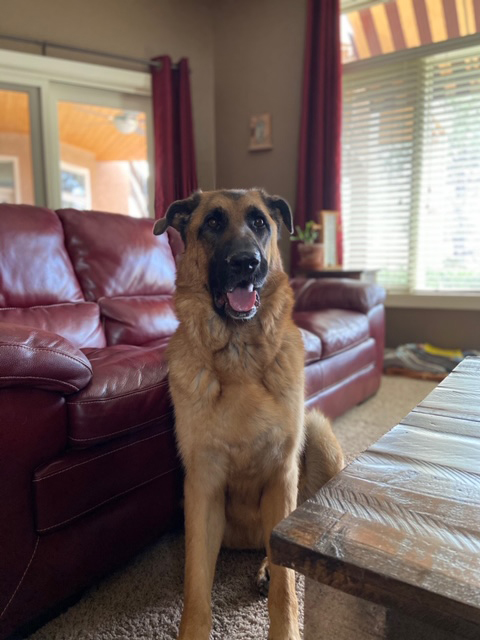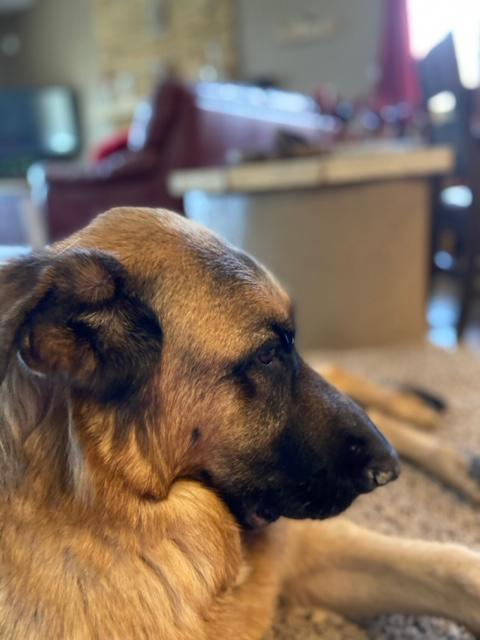 Kisa and Qevin's litter was born June 27. There are 6 males and three females. They are all sold.
Valery and Qevin's litter was born July 2. There are 3 males and 1 female. They are all sold.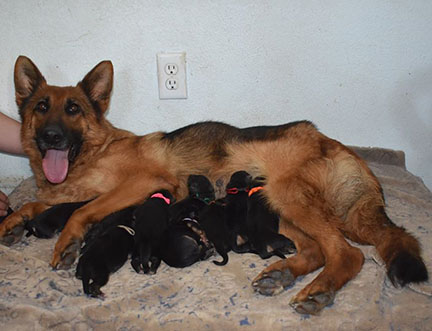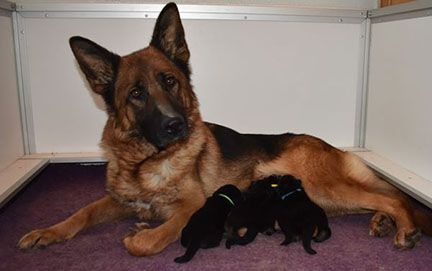 Three more litters will be born shortly
Qevin x Valery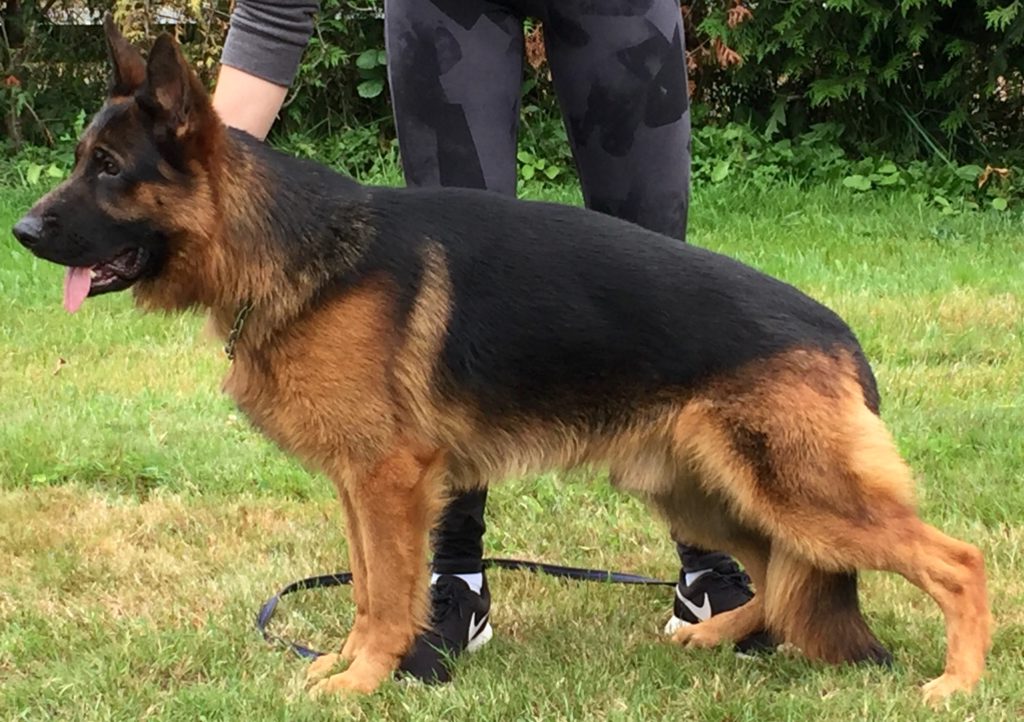 Hips: SV: Fast Normal
Elbows: SV: Normal
DM: Clear for Degenerative Myelopathy
Sire's Parents:
Sire: VA Enosch von Amasis SCHH3
Dam: VA Jaqi v Bullinger SCHH3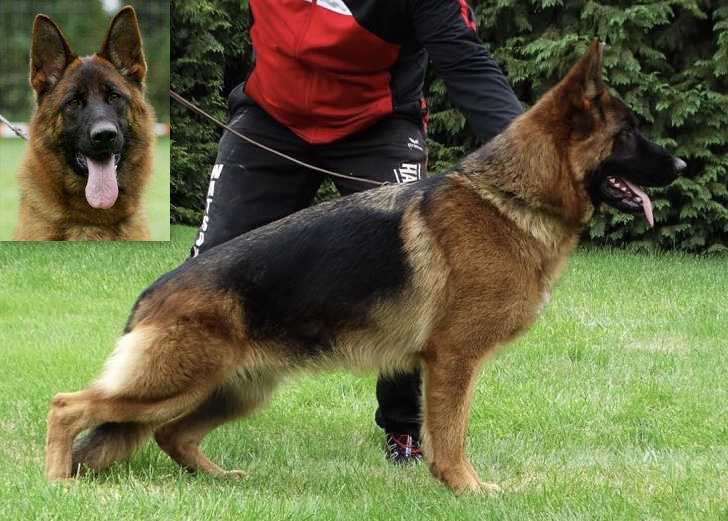 Hips: SV: a-Normal
Elbows: SV: a-Normal
Dam's Parents:
Sire: V, (SG25 BSZS 2014) Ulkan von Maikhus IPO2
Dam: Bassy del Sito Reale
Qevin x "Darr" Darrling v Bullinger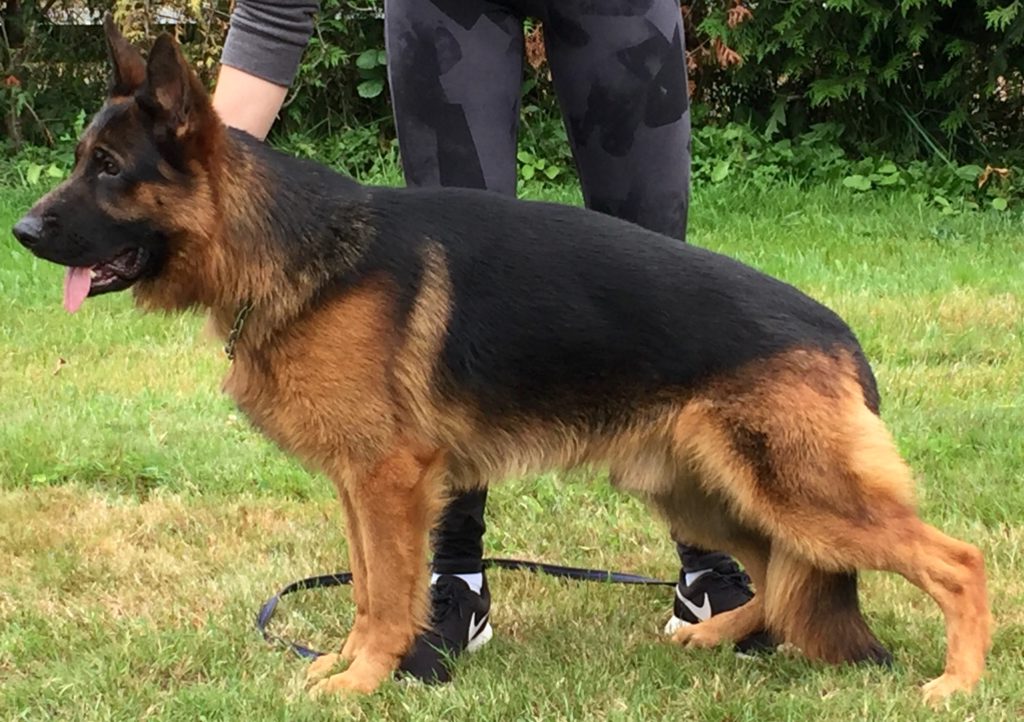 Hips: SV: Fast Normal
Elbows: SV: Normal
DM: Clear for Degenerative Myelopathy
Sire's Parents:
Sire: VA Enosch von Amasis SCHH3
Dam: VA Jaqi v Bullinger SCHH3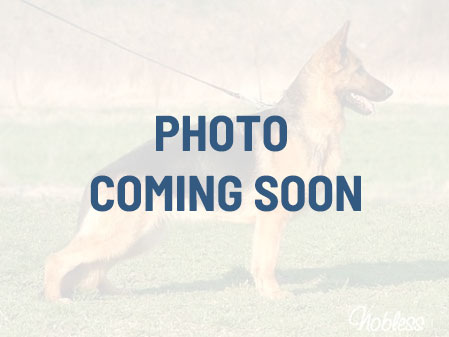 DAM: V "Darr" Darrling v Bullinger, IPO 1
DM: N/N — Darr is DM Free so her puppies can not be affected by Degenerative Myelopathy.
Hips: A-normal
Elbows: A-normal
Dam's Parents:
Sire: 2 x VA1 Omen vom Radhaus IPO3, SCHH3 Kkl 1
Dam: V Kapri v Bullinger IPO1